turn your interest into income
Learn skills in this incredible workshop to create financial security by turning your interests into income.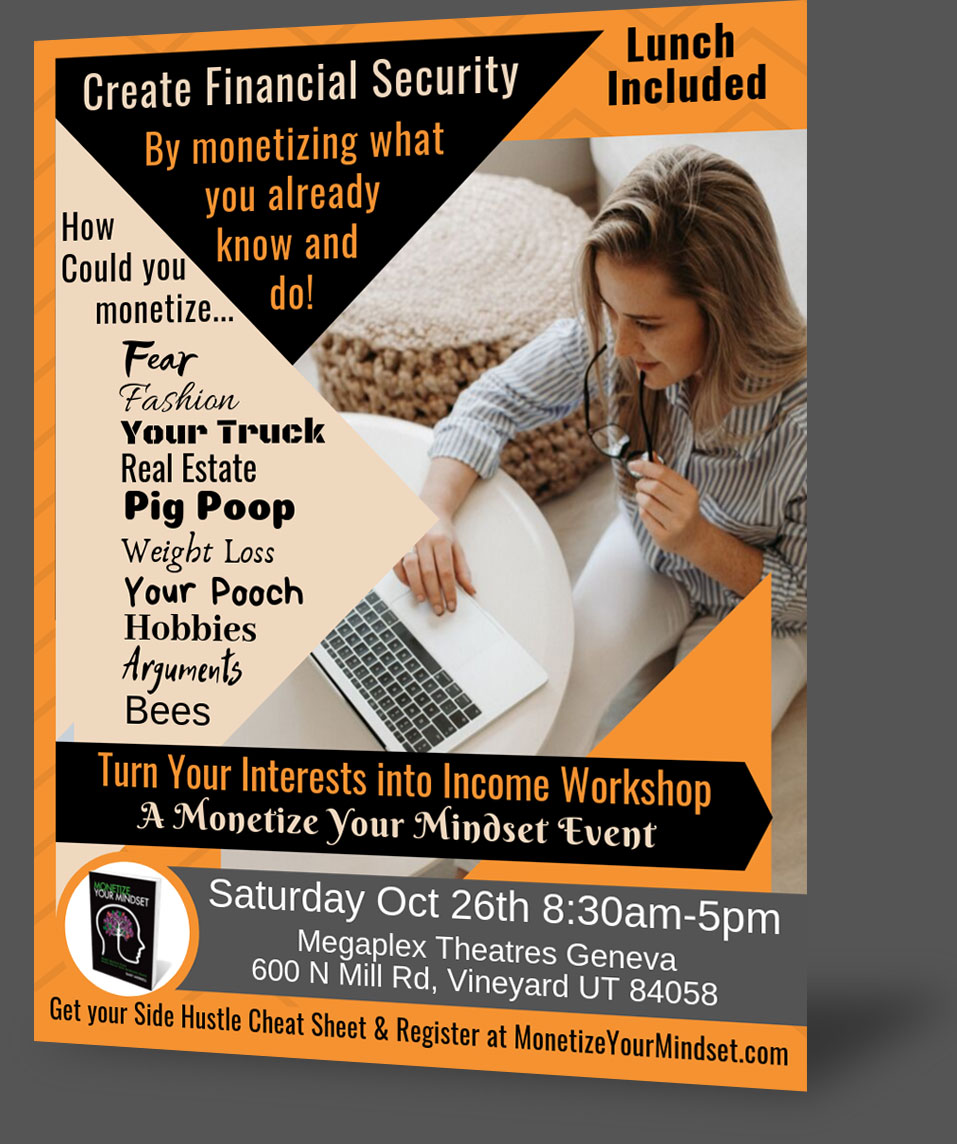 Are you tired of waiting for your ship to come in? Don't worry it hasn't sunk! It's right there, just over the horizon, headed your way. Whatever your age, education, experience, or skill set, you will create financial security by monetizing what you already know. Sound simple? It actually is – or will be. By the end of this interactive, practical, results-producing workshop you will have "a do-able things to do list" that will give you the actual steps to achieving financial security by monetizing things (1) you like to do, (2) need to do, and (3) are probably already doing. This is not. a motivational seminar; this is a workshop – that actually works.
Achieve financial security regardless of your circumstances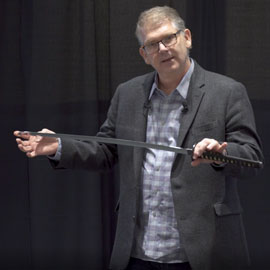 Bart Merrell
Money Mindset Consultant
This international entrepreneur, author and money mindset presenter has never had a real job. He doesn't need one, and believes you don't need one either. His mission is to show you exactly how to create financial security by monetizing what you already know. Bart believes that ordinary people can succeed extraordinarily well when they pay closer attention to opportunities that exist all around them — and act upon them!
Monetize Your Mindset strikes a beautiful chord with me. For twenty years, I have made a great living just by utilizing my odd gift of a big mouth; singing and speaking with funny voices and faces, telling stories… I am now encouraged to realize I can also create residual income from my unique talents. You can too!
Jason Hewlett
CSP, CPAE, Hall of Fame speaker
Learn how to use a growth mindset to help your business flourish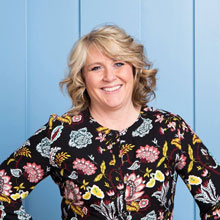 MIchelle Porcelli
Author, Educator & Licensed Counselor
Michell teaches leadership, coping skills, and perseverance, Life throws us curve balls: the key is to know when to duck or swing away. Experience team building activities and discover how to make your business ANTI-FRAGILE and become stronger in the market. She created a concept called "7Key Coping Skills" to help simplify stress management for people everywhere.
Michelle was wonderful. She was able to motivate and uplift my staff members in a positive manner. We will definitely look to her for future events.
Jennifer Atherley – Child Nutrition Program Counselor
Increase Profit Maximize Service Multiply Customers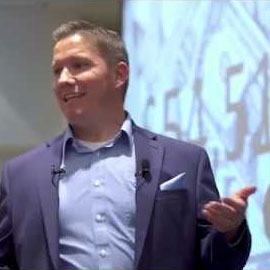 Jesse B. Good
Customer Science Expert
His training and tools help you enhance your customer service and build client relationships with profitable results. With decades of hands-on client services, and research in behavioral psychology social science and generational studies, he's facilitated more than one million customer service experiences, maximizing long-term loyal customer relationships through the Science of Next Generation Customer Experience.
We received solid feedback that the service performance of our team improved improved after Jesse's presentation. Our leadership has askd that we continue to do these.
Alex
Microsoft
Praise for Monetize Your Mindset
This workshop creates real hope by revealing exactly how to achieve financial security by recognizing and taking advantage of the opportunities that exist all around us.
Thomas C.
As a psychologist, I regularly counsel with my clients about the importance of mindset. Monetize Your Mindset takes the discussion to a whole 'nother level. Bart's straightforward approach to capitalizing on what we are already doing and what we are passionate about, makes a lot of sense. It also creates a sense of hope. Everyone has something to contribute, for which others will pay us. Usually it is much closer to us than we think. Bart illuminates the obvious through stories and examples that are clear, entertaining, and founded on solid psychological principles. Our mindset is worth more than we think!
Paul H. Jenkins
Ph.D., Positivity Psychologist